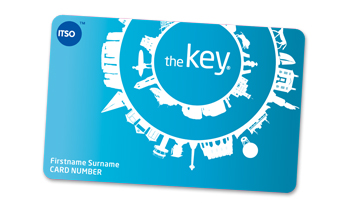 Child and Young Adult FAQ's
What is the key?
The key is our smartcard which makes paying for bus travel safe and secure. It will also be a form of ID for your bus travel.
Register for the key!
Child and Young Adult key card registration – for children aged 7-16 and young adults aged 17-18 you will be able to register for a key card from August 2015. The smartcard is free although replacement cards have a £5 fee. Tickets will be available to buy on the key from the 30 August.
What tickets are available?
To start with we will only be selling child network tickets on the key and these will be available to buy from 30th August. Other products will be available at a later stage.
If you currently purchase our Salisbury Saver Zone then you will still require and adult card, so please do not re register for a child or young adult card.
Where do I register?
You need to register at salisburyreds.thekey.co.uk and you will need personal information such as:
Your name and date of birth
Address
Email address
A passport sized photo
When will I get my key?
You will need to collect your key from the Reds travel shop at New Canal three working days after you have registered. The shop is open: Monday to Friday 08.30-17.00 and Saturdays 09.00-15.00. You will need to bring ID with you such as your passport or birth certificate so that we can verify your age before we will issue you with your discount ID card.
How long before I can use the key on the bus?
Once you have purchased your ticket it will take 3 hours for your product to reach your key if bought online. If you purchase a ticket in the office you can board a bus straight away and activate your ticket.
For any other questions please call the key helpline 01202 678100, 0830 - 1830 Monday to Friday.